About Instructor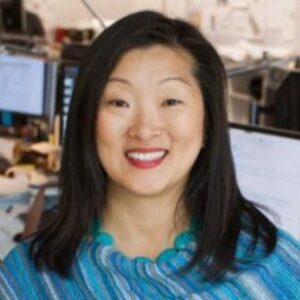 Grace H. Kim is an architect and co-founding principal of Schemata Workshop, an award-winning architectural practice with a keen focus on building community and social equity. She brings innovative ideas to her projects that merge client goals and sustainability measures – such as urban agriculture, modular construction, and a focus on building community.
Grace is also the cofounder of Capitol Hill Urban Cohousing, a collaborative residential community which includes her street level office and a rooftop urban farm. She walks the talk of sustainability - leaving a small ecological footprint while incorporating holistic ideals of social and economic resilience into her daily life.
Her TED Talk on cohousing as an antidote for loneliness has received more than 3 million views. Grace is an internationally recognized expert in cohousing, particularly for her expertise in designing the Common House.
Grace and her firm Schemata Workshop has provided architectural services to Daybreak Cohousing, Siskyou Cohousing, Capitol Hill Urban Cohousing, Dragonfly Cohousing, Upper Langley Cohousing, Mary's River Cohousing, Skagit Commons, Adams Creek Cohousing, and Sunnyside Village. Grace has visited more than 90 cohousing communities in North America, Denmark and South Korea.
For four years Grace served on the national board for the Cohousing Association of the US and she currently serves on the Professional Advisory Council. She was the Chair of the 2009 National Cohousing Conference and International Cohousing Summit in Seattle, and the Co-Chair of the 2019 National Cohousing Conference in Portland.
Login
Accessing this session requires a login. Please enter your credentials below!